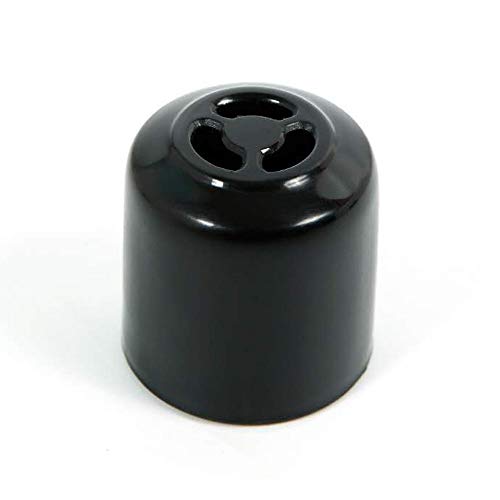 Newkiton Steam Release Valve Compatible for Instant Pot Ultra Series, Pressure Cooker Valve Replacement Part Accessories
as of September 28, 2023 10:46 pm
Features
Newkiton Steam Release Valve is a Great Replacement Compatible for Instant Pot Ultra Series. Fits for IP-ULTRA60, IP-ULTRA30, IP-ULTRA50 and IP-ULTRA80, for all 3qt, 5qt, 6qt, 8qt.
Made of High Quality PP and Silicone, Heavy duty and Sturdy, Silicone Rings Inside Helps to Stay Well in Place.
This Replacement Will Make your Expensive Pot Work Like New. It Will Work As Good As the Original.
High Temperature Resistance, Steam Release Safely.
Size: 1.17 x 1.17 x 1.26 Inch, Weight: 2.89 oz.
Original Float Valve for Instant Pot Duo 3, 5, 6 Qt, Duo Plus 3, 6, 8 Qt, Ultra 3, 6, 8 Qt, LUX 3 Qt by WISH
as of September 28, 2023 10:46 pm
Features
Designed for Duo 3, 5, 6 Quart, Duo Plus 3, 6, 8 Quart, Ultra 3, 6, 8 Quart, Smart 6 Quart, Lux 3 Quart.
Same as original float valve to build and maintain pressure. NOT Fits Lux 5, 6, 8 Qt.
Easy to install and relocate for cleaning.
Float valves are model specific, check your pot model before purchase.
Lifetime replacement warranty.
Alamic Steam Release Valve for Instant Pot Ultra 10-in-1 Mini 3, 6, 8 Qt, Pressure Cooker Steam Release Valve Replacement Part Accessories
as of September 28, 2023 10:46 pm
Features
FOR INSTANT POT ULTRA SERIES: This Steam Release Valve works with all Instant Pot Ultra models,Ultra Mini 10-in-1, Ultra 10-in-1 6 Qt, Ultra 10-in-1 8 Qt,
VENTING & SEALING CONTROL: The Steam Release Valve controls "Venting" and "Sealing" of your instant pot pressure cooker.
SAFETY MATERIAL: Alamic steam release valve for instant pot is made of food grade PP and silicone.
WORK LIKE NEW: This steam valve replacement will make your precious instant pot work like new.
LIFETIME WARRANTY: Alamic Unconditional Lifetime Warranty, ensures long-term enjoyment of your purchase. Please contact us with any questions or concerns - we are here to help.