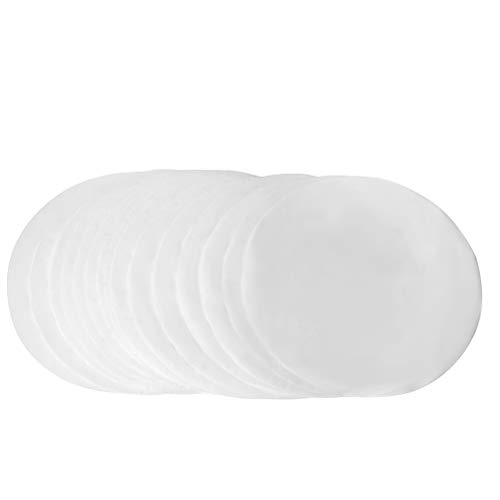 Parchment Paper Rounds 7 Inch Diameter Precut for Baking 100pcs - Non-STICK 7'' Cake Pan Liner Circles, Perfect for Cheesecake Pan Springform Pan Bundt Pan Steamer and Air Fryer
as of September 28, 2023 10:46 pm
Features
Parchment Paper Rounds Non-Stick prevent cake from sticking to the bottom of cake pan, release baked goods easily and save much time in cleaning
The Baking Sheets is greaseproof which means no additional butter or grease and less fat
7 Inch Diameter fit for 7'' springform pan, cheesecake pan, bundt pan, cooking steamers and air fryer
Also can be used in oven or microwave as the parchment paper is safe for high temperature baking
WERSEA Precut Cake Pan Liners are manufactured from premium grade silicone paper under serious quality control which is non-toxic and eco-friendly
Worthy Liners Parchment Paper Round 35 Pack (7 Inch)
as of September 28, 2023 10:46 pm
Features
Worthy Liners product
Free shipping when buying 3 or more
Safe to cook on at 425 degrees Fahrenheit
pre-cut Circles/Kosher approved
Grease & Moisture Resistant
Parchment Paper Rounds - Air Fryer/Cake/Cheesecake Baking Circles Pans Liners(7 inch)
as of September 28, 2023 10:46 pm
Features
100 parchment paper liners per package.
Each parchment paper liner measure 7 inch in dia.
Prevents cake from sticking to the bottom of the cake pan when placed at the bottom of the pan prior to filling.
You can expedite cleanup and minimize wasted product in your home bakery, cafe, or restaurant.
No additional butter or grease means less fat. Good in temperatures up to 450 degrees.